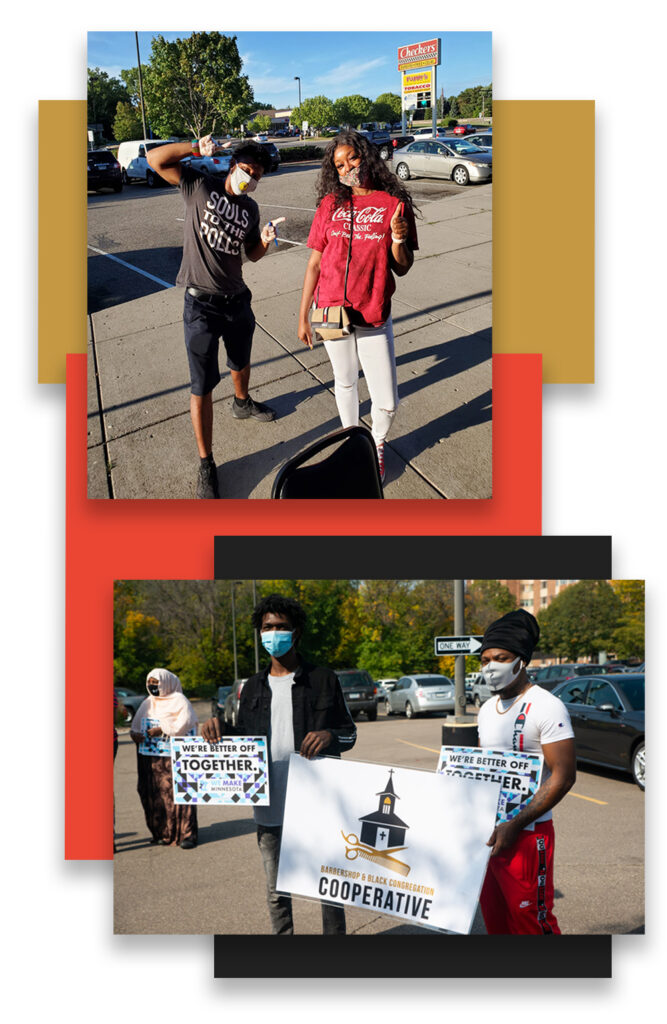 Black spaces have a rich history of paving the way and shining the light of justice and redemption in the United States. During American chattel slavery, the Black Church was a beacon of hope and guiding force for the those who were oppressed under the mainstream, White supremacist adaption of Jesus Christ's ministry. During the Civil Rights Era, the Black Church and Black business owners birthed leaders, activists and organizers whose faith was their catalyst in declaring that justice, power and dignity were for all people, regardless of race or class.
At the core, barber and beauty shops foster intentional relationships with community members while also providing a service. Likewise, traditional Black churches and clergy reclaim a holistic perspective of Jesus – one that illuminates the liberative and justice qualities of Jesus's ministry, death and resurrection.
Today, BBCC is called to continue to carry this torch. BBCC has made the choice not to stand on the sidelines of truth and justice in these times when so many are hurting, oppressed and disparaged. But instead, we build Black independent Political power for ourselves, our community and our world.