BUILDING PEOPLE CENTERED POWER
FOR A PEOPLE CENTERED FUTURE
What Happened This Legislative Session?
Moral failure, brought to you by the Minnesota Senate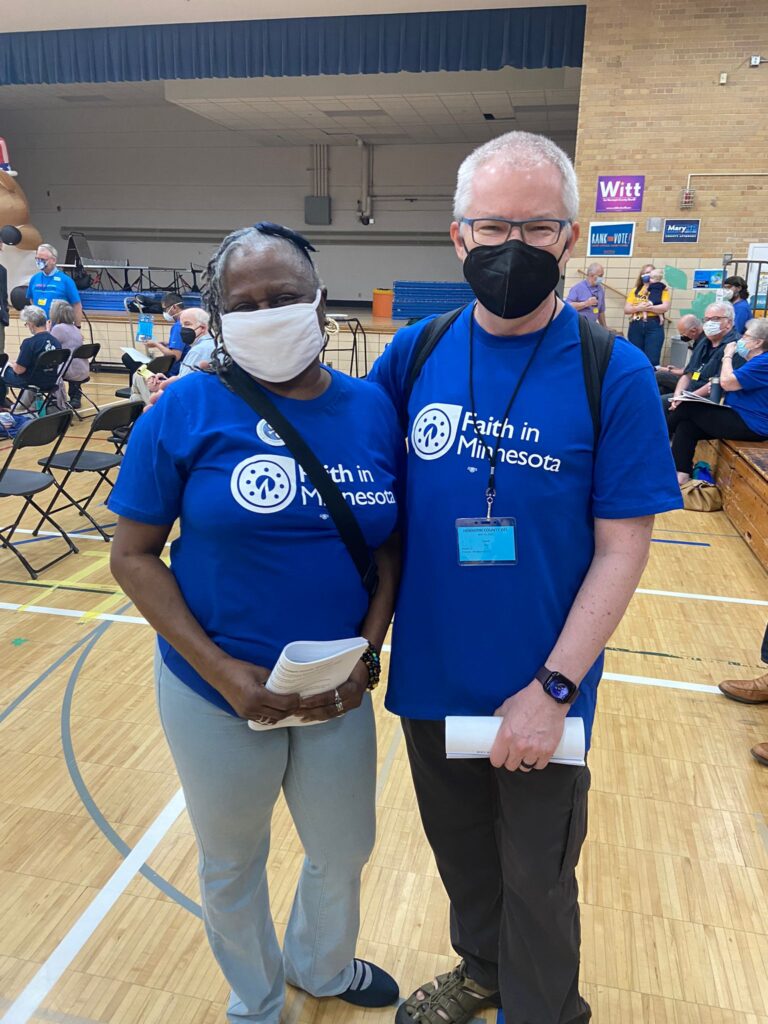 Faith in Minnesota is a political home for people of faith who are acting boldly and prophetically to create a new, people-centered politics in our state — one rooted in abundance, where everyone is in and no one is out. Faith in Minnesota, the 501(c)4 arm of ISAIAH, gives us a new platform for living more fully into our moral citizenship by allowing us to organize and advocate directly in our state's elections and political process. It is a vehicle for creating a Minnesota that is inclusive and just for every person.
Our state is at an important political and moral crossroads. In this year's campaign to elect our next president, we are faced with a stark choice. We can choose to go backward into an all-too-familiar politics of scarcity, division, and fear. Or can choose to move forward into a new politics of abundance, generosity, and love, in which everyone is included, especially those who have been excluded, ignored, or scapegoated in politics as usual. The future of our neighbors and our communities depends on this choice and how we make it.
Our faith calls us to this new, people-centered politics. We are engaging deeply and meaningfully in the political process this year in order to elect a governor who will co-create it with us. Claiming Our Voices is the first step in our engagement.